Meet the Damato Chiropractic Center Doctors
---
Dr. Eric M. Damato, Doctor of Chiropractic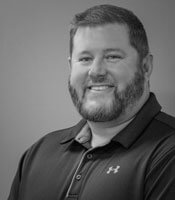 Dr. Eric Damato first became a chiropractic patient in 1990. As a teenager, he sustained a spinal injury while wrestling. Chiropractic allowed him to recover fully and return to sports. Dr. Damato continued to play three sports a year, crediting chiropractic as a large part of his success. After suffering a shoulder injury senior year during the state high school wrestling championship, it was his chiropractor whom came down out of the stands to correct the injury. After being able to return to competition and advancing to the New England wrestling tournament that he knew it was his calling to become a Doctor of Chiropractic.
Dr. Damato attended Wagner College in Staten Island NY and studied in the Pre-Chiropractic program. He attended
Life University
in Marietta, GA where he received his Doctor of Chiropractic degree in 2001.
Dr. Damato has an affinity for teaching. He gives workshops and lectures weekly to all size groups and sports teams. He attends quarterly conferences nationwide to continue his education in areas such as neurology, sports injuries, pediatrics, and extremity adjusting. Dr. Damato continues to be an advocate for Chiropractic Care and welcome the opportunity to consult with and guide new and pre-existing patients at Damato Chiropractic Center.
Dr. Damato can be reached by calling the office at (860) 436-2065 or via email EDamato@damatochiropractic.com.

Dr. Stephanie M. Collin, Doctor of Chiropractic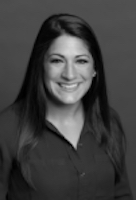 Dr. Stephanie Collin is a native of Connecticut who has been passionate about helping people throughout her life. Growing up, she was an active athlete who suffered from various sports injuries. She was successfully treated and rehabilitated through conservative care, which drove her motivation to become a Chiropractor. Throughout her education, she has obtained numerous certifications and experiences in helping to heal athletes. Her biggest reward was being a volunteer treating cyclists for the Tour De Cure.
She has also gained knowledge and skills from treating a wide variety of patients within different Colleges/Universities and a VA Hospital in the Western New York region. She is a big advocate for spreading awareness of Chiropractic and volunteering within the community. Commending this, she received the Distinguished Service Award from New York Chiropractic College. She enjoys her continuation in educating those within the community about healthcare.
Dr. Collin received her Bachelor's Degree in Exercise Science with a concentration in Human Performance at Southern Connecticut State University in 2012. Afterward, she then attended New York Chiropractic College where she received her Doctor of Chiropractic Degree in November 2015 and was named a member of the Phi Chi Omega Chiropractic Scholastic Honor Society.
Dr. Collin can be reached by calling the office at (860) 436-2065 or via email at scollin@damatochiropractic.com.

Dr. Wade A. Federspiel, Doctor of Chiropractic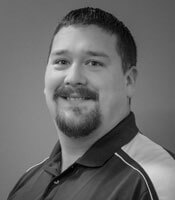 Dr. Wade Federspiel is originally from Michigan, where he began receiving chiropractic care in middle school. Chiropractic care became a vital part of his athletic career which helped to assist in his healing and performance abilities. Being a three-sport athlete in high school allowed Dr. Federspiel to understand the value and importance of keeping your body and spine in the best condition possible, and credits chiropractic care for allowing him to compete at a high level. This experience helped him realize his passion to help and serve people through chiropractic care.
Read More About Dr. Federspiel »
Dr. Federspiel attended Grand Valley State University in Allendale, MI where he majored in Health Sciences and attended pre-chiropractic club meetings. He then enrolled and attended Life University in Marietta, GA where he received his Doctorate of Chiropractic degree in 2012.
Dr. Federspiel enjoys working with all types of patients and helping them realize the great benefits of chiropractic care. He also attends quarterly workshops and lectures to stay current on his education in areas like neurology, pediatrics, extremity adjusting, and sports rehabilitation. Dr. Federspiel can be reached by calling the office at (860) 436-2065 or via email at WFederspiel@damatochiropractic.com.

Dr. Chris K. Giannos, Doctor of Chiropractic, MS, CCSP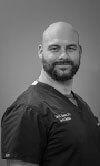 Dr. Giannos is originally from Ioannina, Greece and currently lives in New Haven County. His holds a BS in Biological Sciences from the University of Connecticut and two degrees from the University of Bridgeport; a doctorate in Chiropractic Medicine and a Master's in Human Nutrition. He is board certified in Sports Medicine and brings in experience from integrated practices in Connecticut, having worked with Medical Doctors, Naturopaths, and Massage Therapists on staff. Dr. Giannos is passionate about working with professional athletes, weekend warriors, and regular patients alike in order to achieve their specific health goals.
Dr. Giannos uses state-of-the-art procedures including Dry Needling, a manual therapy technique designed to improve muscle function, induce relaxation and decrease pain, Graston Technique (soft tissue manipulation) to help speed up the healing process from chronic or acute injuries, Radial Pulse Therapy (a treatment that uses shockwaves to mobilize the soft tissue of the body), as well as Kinesio Tape to stabilize injury or enhance athletic performance. When Dr. Giannos is not treating patients, he enjoys traveling in Greece and playing soccer. Dr. Giannos can be reached by calling the office at (860) 436-2065 or via email at
CGiannos@damatochiropractic.com
.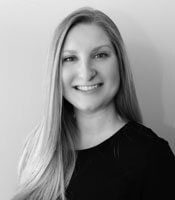 Dr. Kayleigh A. Heath, Doctor of Chiropractic
Dr. Kayleigh Heath is a Connecticut native who was first introduced to chiropractic care after suffering back injuries from competitive cheerleading. It was the treatment she received that sparked her interest in becoming a Chiropractor in order to help others. She is passionate about caring for individuals and teaching her patients about conservative care.
Dr. Heath received her Bachelor of Science in Biology from the University of Bridgeport, graduating magna cum laude in 2015. She then went on to obtain her Doctorate in Chiropractic from the University of Bridgeport School of Chiropractic in 2019, again graduating magna cum laude. She was named a member of the Phi Kappa Phi Honors Society with both her undergraduate degree and her chiropractic degree.
During her time at the UB Clinics and her internship, Dr. Heath broadened her knowledge and experience while treating the general population and pediatric patients. She has completed additional graduate education in assessment and manipulation of the spine through the Motion Palpation Institute. She is certified in Sole Supports and McKenzie Diagnosis and Therapy of the Lumbar spine.
---
Damato Chiropractic Center Chiropractors in Newington