Pregnancy Chiropractic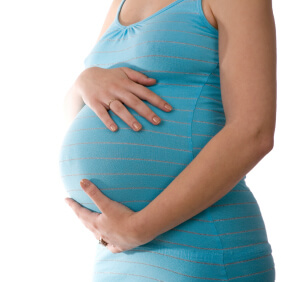 Chiropractic care is just one of the many safe and effective treatments that can help prepare the mother's body for the experience of pregnancy and childbirth. In many cases, fertility issues may be associated with improper nervous system function, poor nutrition, high stress and poor lifestyle habits.
Chiropractors are nervous system specialists and reducing interference in the nervous system is their primary goal. Keeping the spine properly aligned, clearing the nervous system of excessive interference, and counseling patients in nutrition, exercise and changes to lifestyle, make the chiropractor one of your best options to help your body function in harmony with the way it was designed.
Regular chiropractic care during pregnancy appeals to mothers who seek a natural approach to better health. Chiropractic care during pregnancy can provide benefits for women who are pregnant. Potential benefits of chiropractic care during pregnancy include:
Maintaining a healthier pregnancy
Controlling symptoms of nausea
Reducing the time of labor and delivery
Relieving back, neck or joint pain
Prevent a potential cesarean delivery
Frequently Asked Questions:
Will adjustments hurt my baby?
Of course not. This is a common concern among parents who mistakenly think their child will receive adjustments like the ones they receive. Not only are adjusting techniques modified for each person's size and unique spinal problem, an infant's spine rarely has the long-standing muscle tightness seen in adults. This makes the energy needed to adjust a child's spine considerably less than an adult's does.
Will adjustments make my spine too loose?
No. Only the spinal joints that are "locked up" receive adjustments. This allows weakened muscles and ligaments to stabilize and heal.
Pregnancy is natural. Why would I need chiropractic?
Being born is a natural phenomenon. It's what we've done to the birth process that has become increasingly suspect. In hospitals, birth is often treated like a disease. A newborn's introduction to the world is often accompanied by a severe drop in temperature, loud noises and other insensitivities. The administration of drugs and anesthesia can have a profound effect on a newborn.
Will my medical doctor approve?
First, you don't need anyone's approval to seek a chiropractic opinion about health issues affecting your child! The judgment of another health care expert is always helpful in the decision-making process. Medical practitioners keeping up with the latest pediatric chiropractic research are starting to understand the value of this natural, drug-free approach to better health.
What does my spine have to do with my baby?
Pregnancy may be one of the best times to receive chiropractic care! While it's always good to have an optimally functioning nervous system, it's especially helpful now. Both mother and baby can benefit. Adjusting methods are adapted to a mother's size, weight and condition. During this period of weight gain and hormonal changes, many mothers seek chiropractic care. Some report shorter and easier births.
---
Pregnancy Chiropractic at Damato Chiropractic Center in Newington &