Our Damato Chiropractic Center Team
---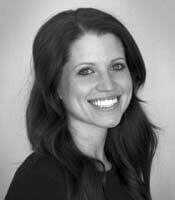 Hilary Federici, Office Manager
Hilary grew up in Wethersfield CT, where she currently resides with her husband and their three young children. She graduated from Central Connecticut State University with a Bachelor's Degree in Criminology. Hilary began her journey with Damato Chiropractic Center as a Front Desk Coordinator where she learned the importance of Chiropractic care and enjoyed helping patients to ensure they received the best possible care and results. Her dedication and perseverance led her into a management role in the office, and she couldn't be more proud to be a leader in the DCC family. Hilary can be reached by calling the office at (860) 436- 2065 or via email at Hilary@damatochiropractic.com.

Melissa Ruiz, Patient Care Coordinator
Photo and bio coming soon.

Ryan Coppola, Patient Care Coordinator
Photo and bio coming soon.


Stephanie Bayreuther, Chiropractic Assistant / Massage Therapist
Stephanie is a 2016 graduate of CCMT in Newington and currently a member of the AMTA. While in school, she not only grew more confident and independent as a person, but she has seen firsthand how massage helps heal the body in a more natural way. Through her time in school, she has been trained in several modalities, blending Swedish, Deep Tissue, Myofascial Release, Acupressure, and Trigger Point techniques. She specializes in Deep Tissue Massage. To schedule an appointment with Stephanie, please call her at directly at (860) 878-2336.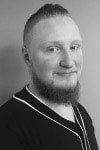 Matthew Ahern, Chiropractic Assistant / Massage Therapist
Matt began his career in the wellness community over 10 years ago as a certified personal trainer when he was 18 years old. Matt discovered his passion for massage therapy and wanted to give back to the community by means of relaxation and healing. Matt graduated from the Connecticut Center for Massage Therapy in Newington, CT. Matt holds many certifications in the health and wellness field including Manual Muscle Therapy & Kinesio taping. Matt truly has a gift when it comes to helping others and a passion for what he does. Matt can be reached by calling the office at (860) 436-2065.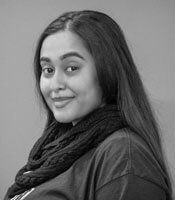 Ashley Singh, Personal Injury/Workers' Compensation Specialist
Ashley was raised in New York City and has a Bachelor's degree in math and science from Queens College. She's also a licensed medical assistant and certified home health aide. She developed her love for caring for others thanks to her grandparents, whom she lived with growing up. She has been with Damato since March 2018 and was recently named Employee of the Month for her dedication to both her job and her patients. Ashley is determined, passionate, and adventurous and would love to someday get into med school and become a pediatrician. She and her husband Andy are expecting their first child very soon. Ashley can be reached by calling the directly at (860) 372-4034 or via email at ashley@damatochiropractic.com.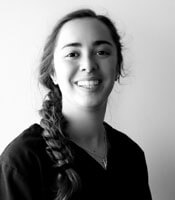 Giovanna Montano, Chiropractic Assistant
Giovanna started as an intern with Damato Chiropractic Center and was recently hired on permanently as a Chiropractic Assistant. She is currently attending college, pursuing a career in the medical field, and will graduate in 2020. In addition, Giovanna is CPR/AED certified through the American Heart Association. She has lived in Connecticut her whole life and brings her positive attitude and winning smile to work every single day! Giovanna can be reached by calling the office at (860) 436-2065.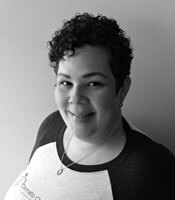 Yesenia Figeuroa, Billing Manager
Yesenia has over 17 years of billing experience, working with an array of insurance companies. Her experience covers everything from ambulatory billing, hospital billing for different specialties, and now includes chiropractic services. She also has proven leadership skills and experience as a past Director for a billing company. She attended Central CT State University for Graphic Design and American Institute in West Hartford, CT for Billing and Coding. Her work ethic, dedication, experience and willingness to learn has led her to always excel in her previous endeavors.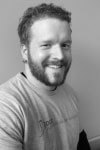 Tom McLellan, Exercise Therapist
Tom earned his Bachelor's of Science degree from the University of Connecticut with a major in Exercise Science with a focus in strength and conditioning and a minor in Sports Nutrition. Tom is a certified Strength and Conditioning Specialist through the NSCA, a certified TRX Suspension trainer, as well as holding a CPR/AED certification through the American Red Cross. Tom began his career through internships with the UCONN Strength & Conditioning Departments working primarily with football, track, and softball, but also has extensive experience in all sports.
Following his internship, Tom moved to the corporate fitness realm working with clients of all types. Toms training is based on combining rehab and fitness. Designing and implementing workouts to decrease pain while increasing performance and overall health. Tom has trained clients from age 12 to 80 and has worked with athletes who went onto careers in professional sports and the Olympics. Outside of work, Tom enjoys weightlifting, all types of sports, guitar, and music in general. To schedule an appointment with Tom, please call him at the office (860) 436-2065 or via email at
Tom@damatochiropractic.com
.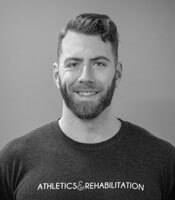 Brian Roberson, Exercise Therapist
Brian graduated from Manchester Community College in 2015 with an Associates Degree in Health and Exercise Science. As a part of his degree, he interned as a Recreational Therapist and worked with patients with a wide range of injuries and conditions. After graduation, Brian went on to earn his certification in Personal Training from World Instructor Training School (WITS) as well as his CPR/AED certification from the American Red Cross.
Brian Discovered his passion for health after becoming a Chiropractic patient himself in high school. After graduation, he began his career as a Personal Trainer in a large commercial gym. Brian worked with clients of all types over the course of two and a half years. His training style is centered around functional movements that mimic everyday motions to improve quality of life. Brian also specializes in weight management and sports performance.

Cheryl Damato, Massage Manager
Photo and bio coming soon.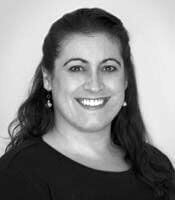 Linda Baker, Massage Therapist
Linda Baker is a graduate of the Connecticut Center for Massage Therapy in Newington and a mother of three. Her time in school was a journey for her own personal growth and independence, learning love and acceptance of self and truly finding the career that ignites her passion. More from Linda »
Linda has been trained in many modalities to help you reach your goals with massage therapy. Specializing in Deep Tissue, Sports and Swedish Massage, with training in Myofascial Release, Trigger Point Therapy, and Lomi Lomi. She holds a special place in her heart for Pre and Post Natal Massage. Linda believes in the power of touch as a way to naturally heal, rejuvenate and balance the body, mind, and spirit. Her goal is to work together with you, the client, to help your body achieve its full health potential. Knowing the body changes every day, your massage will be completely customized for your bodies needs through assessment and intake. To schedule an appointment with Linda, please call her directly at 860-985-3667 or via email at
Linda@damatochiropractic.com

Sarah Neer, Massage Therapist
Photo and bio coming soon.

Michelle Rach, Massage Therapist
Photo and bio coming soon.

John Heckstall, Massage Therapist
Photo and bio coming soon.

Jared Rivera, Massage Therapist
Photo and bio coming soon.

Rayden Spano, Massage Therapist
Photo and bio coming soon.

Priscilla Talbot, Massage Therapist
Photo and bio coming soon.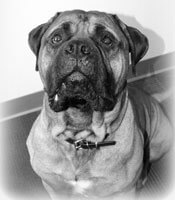 Moose, Office Mascot
Moose is the official greeter at Damato Chiropractic Center and a gentle giant. He is a Bullmastiff but don't let his size fool you, he's a big baby and a total love!
---
Damato Chiropractic Center Team IN Newington